MSBuilding.jpg
A capital gift serves to meet Webb School's building and endowment needs that the school cannot pay for out of tuition. A capital gift represents an investment in the school's future. Customarily, a capital gift is given in addition to an annual contribution to the Webb Fund.
Capital gifts usually support brick-and-mortar building projects such as new facilities or major renovations. They are also often used to help strengthen the endowment. Webb School, like many independent schools and universities, tends to conduct capital campaigns in support of facilities once or twice a decade. Capital campaign gifts are usually paid over a period of three to five years.
Donor Stories: Wade Davies & Bethany Hallam, Parents of Eli '20 & Evan '18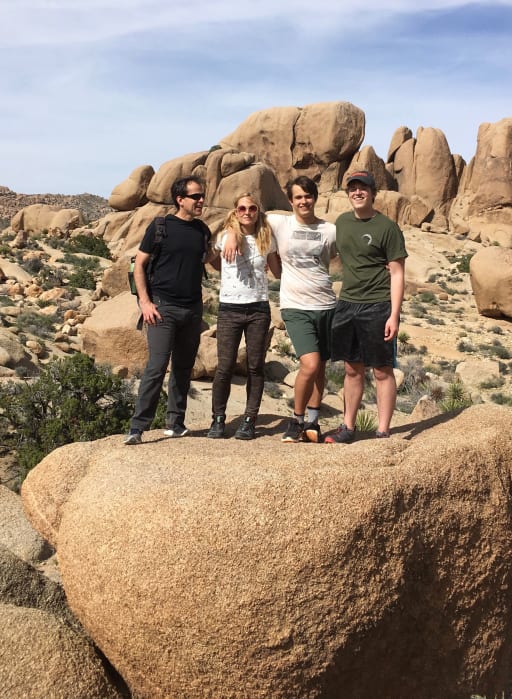 Wade and Bethany's journey to becoming Webb parents had an interesting beginning. They were living on a little farm and admit to being skeptical about sending their boys to Webb. However, it only took one visit to the Lower School Open House to convince them that Webb was the the right place.
Wade and Bethany shared, "After fifteen years as Webb parents we are extremely grateful that our children have experienced this academically rigorous but nurturing environment. It has been one of the best decisions we've ever made."
Wade and Bethany have always made giving to the Webb Fund a priority.
"For us, it was not about the amount of the gift each year. We also wanted to set an example that everyone should participate in supporting the school with their giving," says Wade.
This year, Wade and Bethany have also made a pledge to support the Reimagining Extraordinary Campaign. Their gift to this campaign will help the school prepare today's students for tomorrow's world.
"We are so proud to have had both of our sons attend Webb School," they added. "We know that our support of this campaign will help the next generation of Webb students. Giving to the campaign gives us a chance to pay forward the positive impact that Webb has had on our children."
Previous Capital Campaigns:
"Knoxville has one of the finest preparatory schools in the U.S.A.' The success of the campaign will make positive that statement. "
– JIM TALLEY - 1958
On the reasons to support the campaign to build a campus for Webb School.
For more information, please contact:
Hugh Nystrom
Director of Development
Webb School of Knoxville
865-291-3837
hugh_nystrom@webbschool.org